This is a song Denise wrote about pregnancy loss. We performed it live for the first time at Grace Church in Pagosa as part of the Sanctity of Human Life Sunday event. The song is now available to download from iTunes and Amazon.com. Click on either link below to purchase the MP3. All proceeds from the song will benefit the Pagosa Pregnancy Support Center.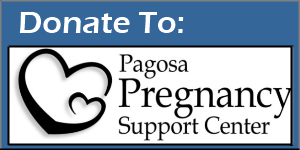 Video Description
In 2008, I lost my first child through miscarriage. I felt like nobody understood what I was going through. I didn't know where to turn for help. Though it took several years, I have learned to grieve the loss of my child. I have healed from the misguided guilt that I somehow caused my miscarriage. Healing and grieving were a long process for me, and this song and video are the story of that process.
To those who are dealing with the pain of a pregnancy loss: you are not alone! Reach out to a friend. Reach out to your family. Speak up. There is hope in a God who knows our pain. There is healing in a God who knows all of our children — even those we have never met.
Help For People Who Have Suffered A Pregnancy Loss:
Support Websites:
http://www.NationalShare.org
http://Step.Bethany.org
Permission to Grieve: Finding Healing and Hope After Miscarriage PDF
Books:
Threads of Hope, Pieces of Joy: A Pregnancy Loss Bible Study
———————————
Video Credits:
"Child With No Name"
Written By: Denise Chaney
Arrangement: Jason & Denise with Donn Haliburton
Production: On Fire Productions
Cinematography: Jayne Marie Photography
Special thanks to all the women and children who are in the video and recording! Big thanks to Heather Rose for her mad editing skills!  We are so grateful for your willingness to take time out of your busy lives to be a part of this project!
Much Love,
Jason & Denise